martinMARTIN started in 1999 by Eric Martin and Diane Moss-Martin.
"martinMARTIN is wearable avant-garde clothing--a revolt against glamour in the traditional sense, a redefinition of the word for a generation that does not relate to uptight old-style elegance."- martinMARTIN
The following pictures:: Spring 2010 Runway Show held at the Geffen Contemporary at MOCA in Los Angeles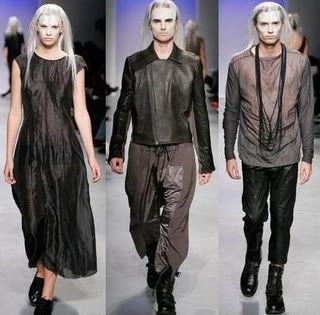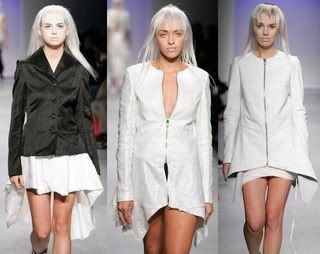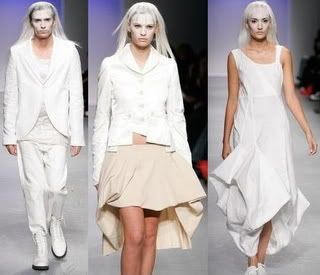 martinMARTIN is known for their outragous design aesthetic and daring pieces such as the "man" skirt.
This is definitely an amazing design duo to keep your eyes on. Follow them on their website, facebook, or twitter. Stay tuned, I'm sure we'll be seeing them a lot more!
Website:: martinMARTIN.net
Facebook:: http://www.facebook.com/home.php?#/pages/martinMARTIN/41809832427?v=wall
Twitter::
http://twitter.com/martinMARTIN7