2.18.2010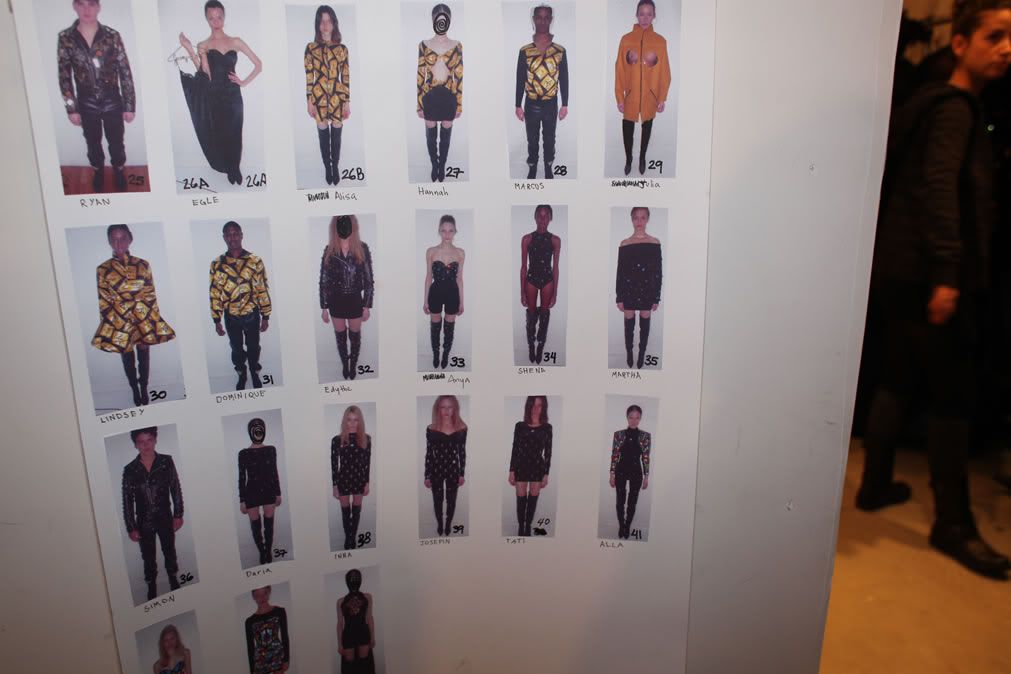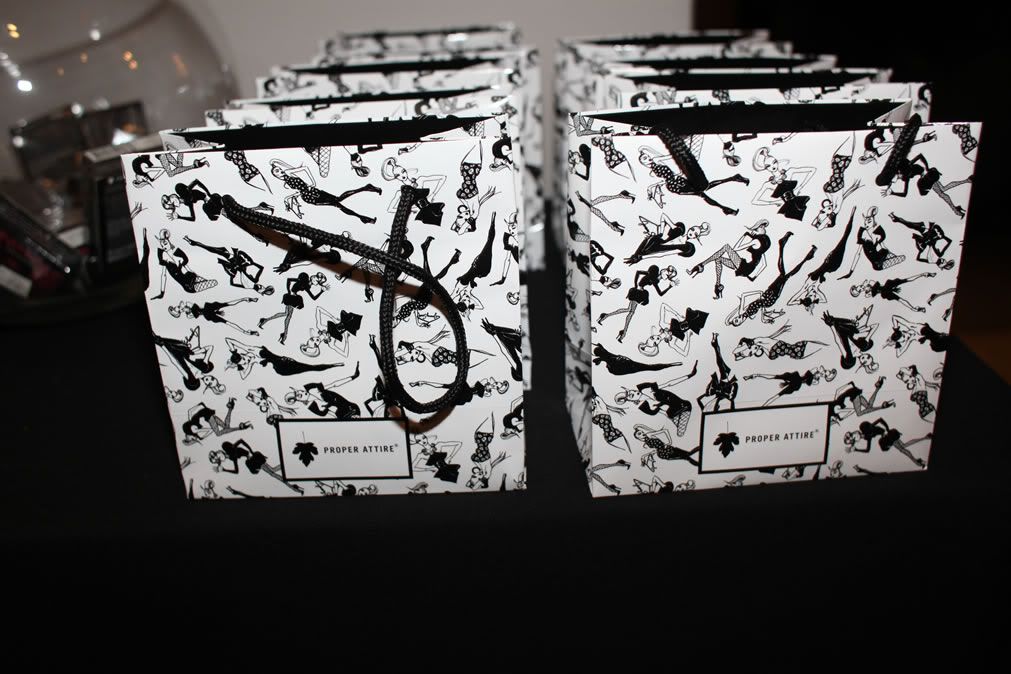 Jeremy Scott is one of those people who you look at and wonder whats going on in their head. Well... his collection says it all.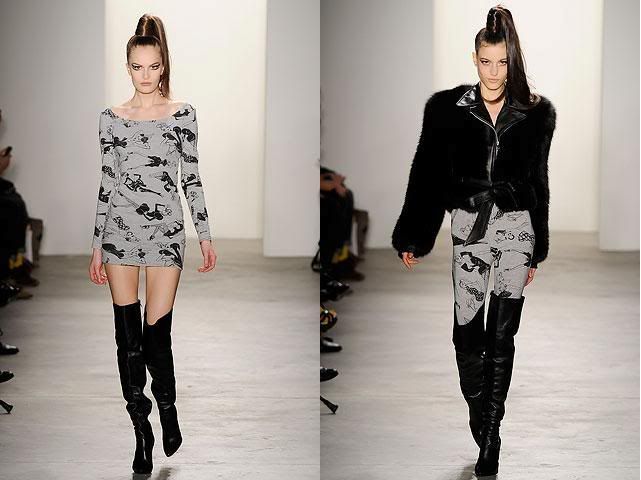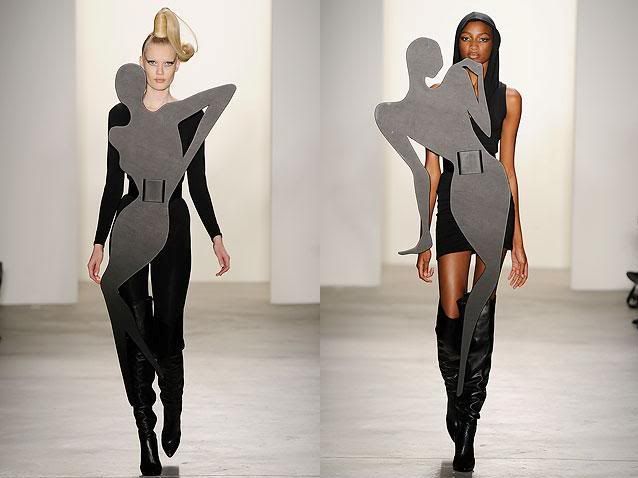 He lets his creativity flow with no boundaries.
I need that sweater. I mean who doesn't want to be turned into a huge bar code?!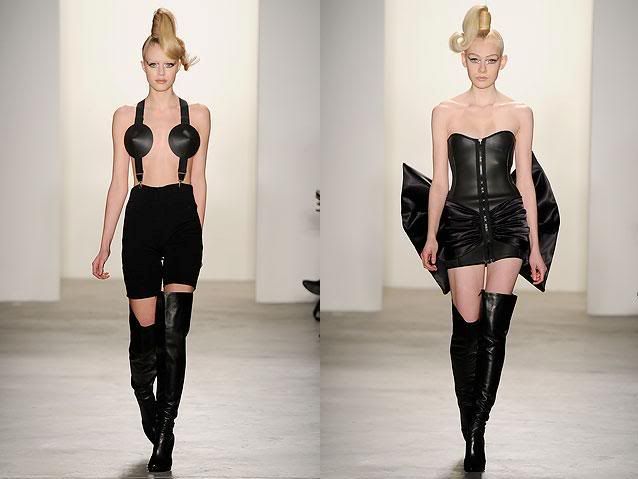 I'm definitely feeling the Madonna Gaultier vibe here with the high twist pony tail, and cone shaped bra. Love it.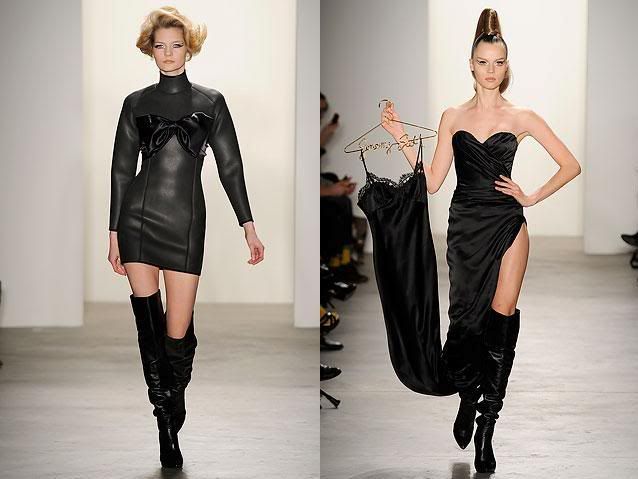 The true meaning of "hanger appeal"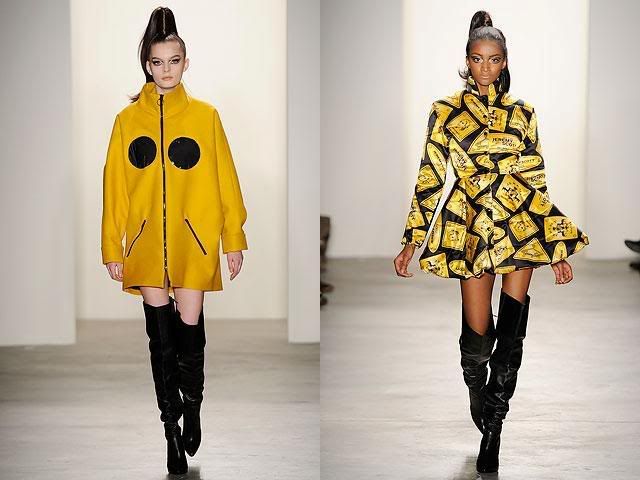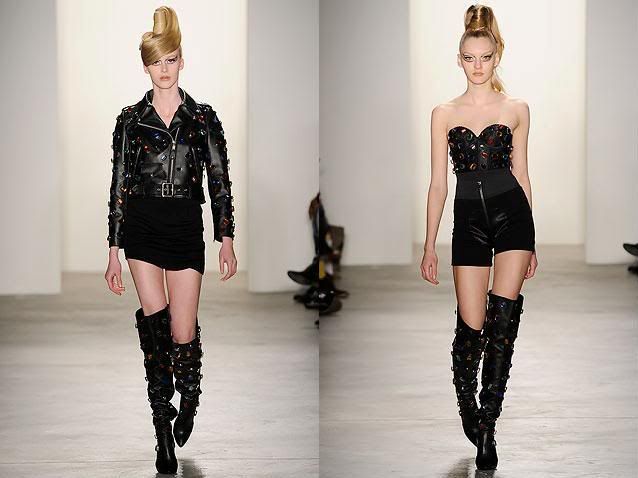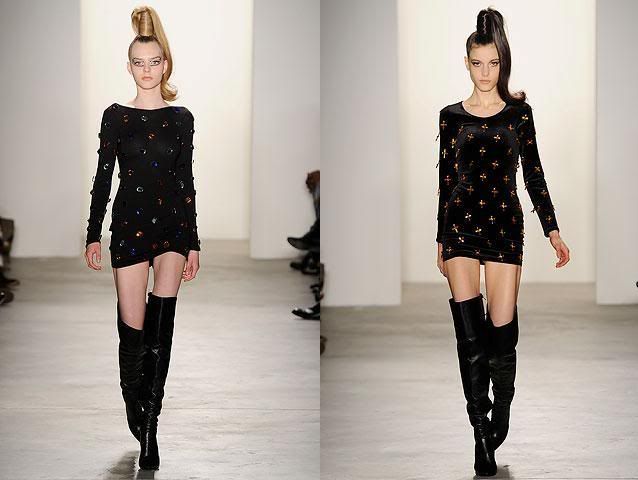 He really killed it this season with the fun party dresses. "I die" for every single one of them.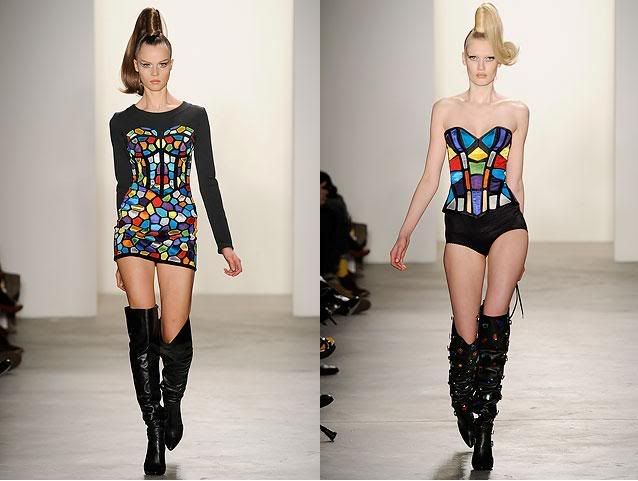 If you don't already have one (corset), you need one.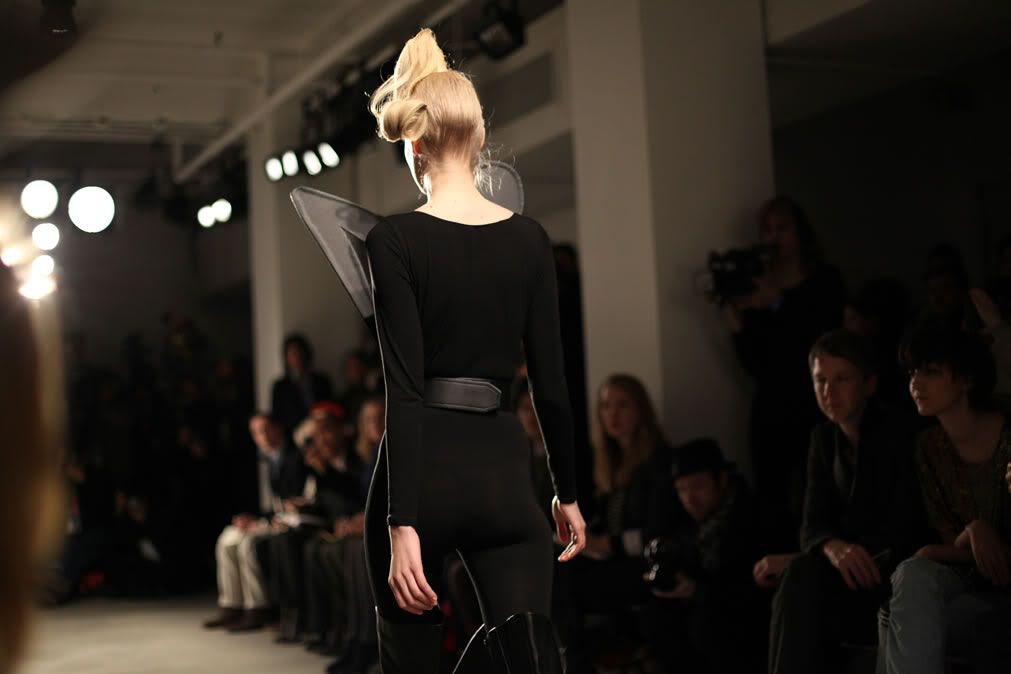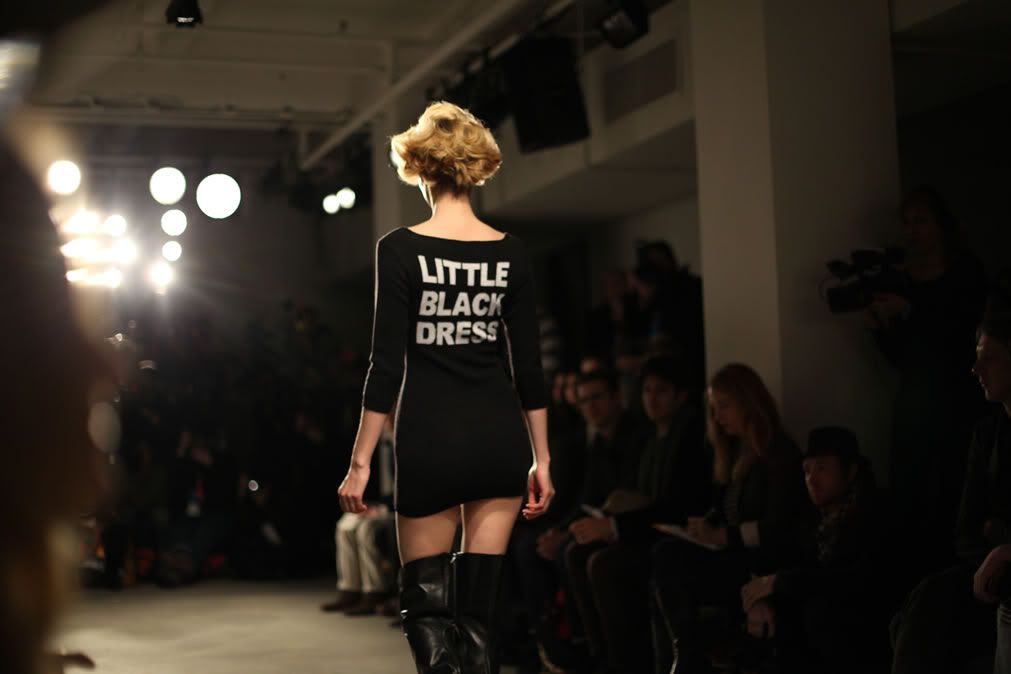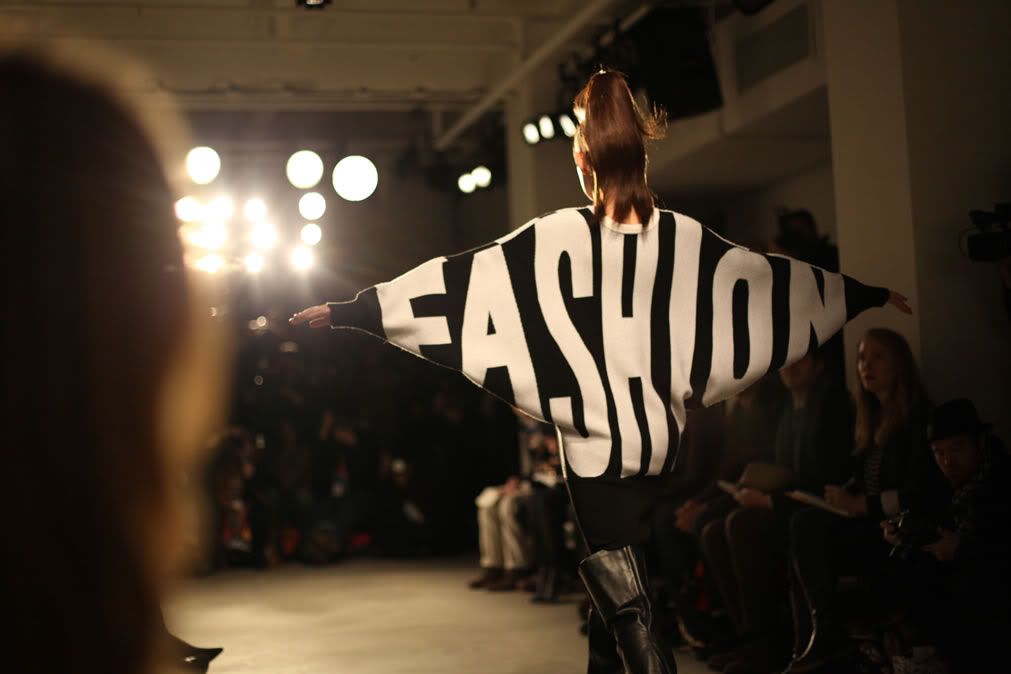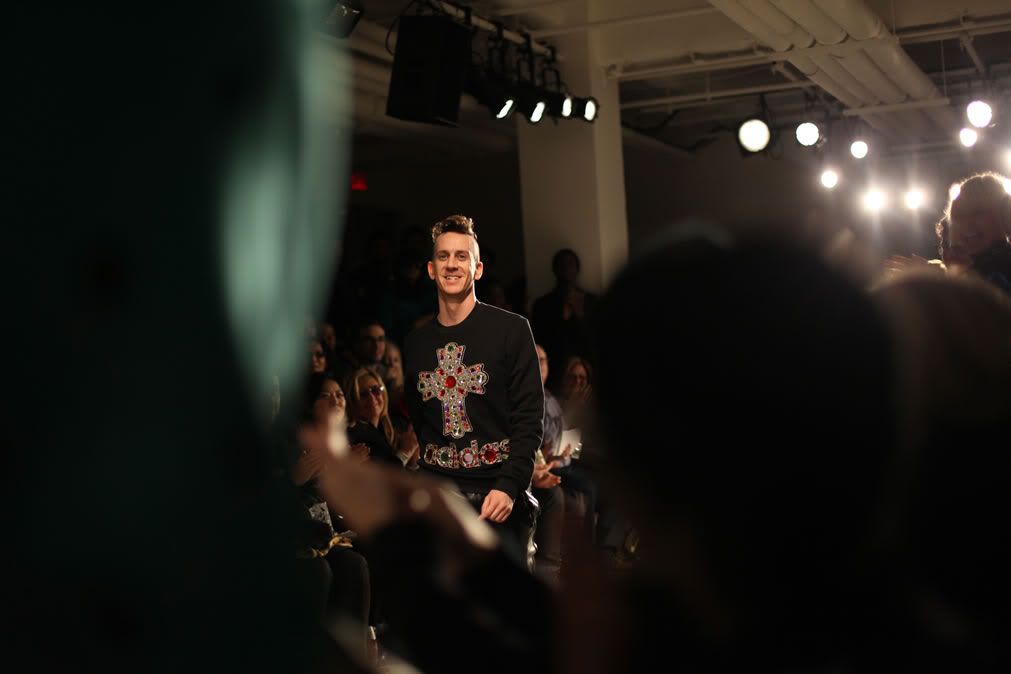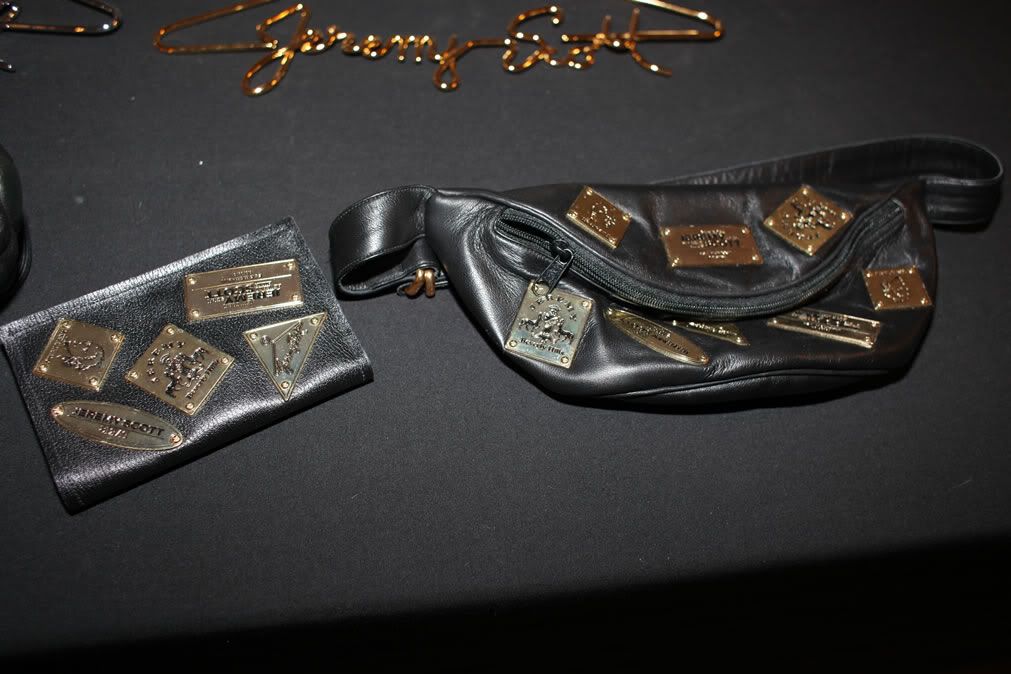 Jeremy Scott never fails to amaze me. I look forward to each and every collection. You never
know what hes gonna do next, but you can assume it'll be something outlandish, crazy, and fun!
Not to mention the crowd he brought on, everyones in lala land and I love it.
Posted by

FASH ON
at 3:40 PM
4 comments